Plastics & packaging companies
discover a QMS that ticks all the right boxes
Make your business more sustainable and lower waste by up to 15%. With AlisQI, you'll enjoy the top-shelf mix of Quality Control, Document Management and QESH Management. Forget about fragmented data, lengthy Excel sheets, or time-consuming manual comparisons. Our smart solution does the work for you!
Trusted by leading companies across the globe…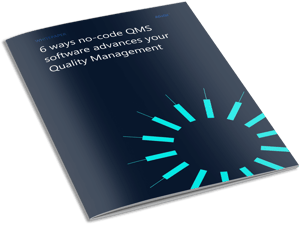 Positive reactions from leading plastics & packaging manufacturers
"If you wanted to know something ─ certain data of a production line ─ it took an absolute age but now with AlisQI it's two clicks and you have your graph."
"The software is easy to use. Simplicity in setting up databases to collect data and very easy to create meaningful reports using the data. Very flexible in setting up databases for different processes in our company (monitoring production QC and QA). All in one solution: LIMS, QESH, and document management in an integrated tool. Rapid implementation, no expensive customization needed. Perfect addition to our ERP. Decrease of paper on the flood. Improvement of productivity."
Let's plan a free demo!
We would love to show you how your factory can benefit from using our software, save up to 20% on time and reduce waste by up to 15%! Join our 1-hour online demo to get a clear impression of how AlisQI could help you work smarter.