Quality Management Software for Manufacturing
A smart solution for the smart manufacturer!
Get rid of Excel and manual work.
Automate and integrate everything within a week.
Save up to 20% time and reduce waste with 15%.
Trusted by leading companies across the globe…
Introduction AlisQI
Get the bird's eye view on the AlisQI platform and the pains it helps solve. This 2-min video gives you a quick introduction to how you can easily manage product, laboratory, and QC data, and identify non-conformities before they spiral out of control.
Three pillars of integrated Quality Management
TOUCH
Insights into your products & processes
Collect all your data in one Quality Control (QC) system. Our Statistical Process Control (SPC) analytics will let you learn from your own data.


TOUCH
Quality manuals people actually use
Give operators access to documents when they need them. Simplify document management with clear flow charts and automated
version control.
TOUCH
Make EHS actionable and smart
Streamline all your incident and CAPA management processes. Define your own processes and forms, and let the system guide your team.


Benefits of no-code Quality Management
Leverage an integrated platform for QC / QA / QESH rather than multiple systems
Eliminate all your Excel files and shared folders
Bring data to life with our built-in SPC toolbox, smart alarms, and advanced analytics
Mold the system to your business processes, not the other way around
Respond faster to changing requirements and regulations
Easily implement and manage AlisQI without input from IT
Build your own integrations with API and webhooks
Enjoy full mobility, AlisQI works on any device
Advance your Quality Management within a week
Build a culture of quality, our license is for unlimited users
Focus on improvement, for manufacturing companies of any size
Quality Control & SPC
QESH Management
Document Management
Application Management
Integration
Quality Control & SPC
Collect, analyze and report all quality data
Raw materials, intermediate products, final products
Statistical Process Control (SPC) toolkit
Dashboards and self defined reports
Capability studies (Cp, Cpk, Pp, Ppk)
Create and email certificates of analysis & certificate of conformity
Automatic non-conformity detection & alerts
Calibration management
Audit trails (ISO 17025 compliant)
Add attachments (photos, raw data, reports, etc.)
Workflow management + alerts
QESH Management
Templates for various processes
Link CAPA actions to all incidents and issues
One-click overview of all your actions
8D, 5xWhy methodologies built-in
Form editor to create and customize all forms
Workflow editor
Automated e-mail triggers and reminders
Analytics, statistics and dashboards
Calendar for all periodic events
Upload your own .docx reporting templates
Add photos and attachments
Document Management
Compliant with ISO/HACCP/BRC/GMP/…
Email notifications & reminders for overdue documents
D​igital modification processes
Automated email triggers when user needs to take action
Clickable process flow charts with documents linked
Import existing flowcharts & diagrams
Support for all document types (Word, Excel, Powerpoint, PDF, …)
Upload all your current documents in one go
Unlimited number of documents
Revision term per document
Document search engine
Automatically generated document register
Accessible for the entire organization & su​pply chain (with permission management)
Online Office viewer (reading without download)
Automated version control & archiving
Statistics and KPI's
Application Management
No-code application development
User & permission management
Single Sign-On (SSO)
Unlimited number of users
Audit trails (ISO 17025 compliant)
All updates installed automatically
100% cloud, no local software required
Works on any device
Works in any modern browser
Redundant hosting, permanent monitoring
Backups twice per day
Development, Test, Acceptance and Production (DTAP) street
SLA
Integration
Excel import & export
JSON over HTTPS API
ERP integration (SAP, Navision, Dynamics, Exact, JDEdwards, M3, …)
Instrument interfacing
Workflow management
Message rules with webhooks
Barcode printing and scanning
URL deeplinking
Take AlisQI for a test drive!
See how we can help you to save up to 20% time and reduce waste with 15%!
01 | Quality Control tour - Save paper, ditch Excel
02 | Document Management tour - Manuals your team loves
03 | QESH Management tour - Actionable insights
3 easy steps to convince everyone that you need a QMS
On this page, you'll find all the necessary resources to build a strong business case
for Quality Management and convince stakeholders that you need a QMS.


Case
Improved quality at Bison International
From a self-developed system consisting of a large number of Excel files to a single system in which all quality data is electronically recorded. The arrival of AlisQI has boosted Quality Control at Bison International.
Our process operators can now control production faster and more accurately than before.
Ben Lebeau
QA & ESH Manager Bison International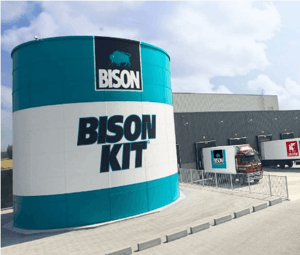 Get the inside scoop with the AlisQI newsletter!
Want to stay up to date with all things AlisQI and enjoy valuable content on quality management?
Receive whitepapers, case studies, blogs, news and product updates delivered straight to your inbox.

Let's plan a free demo!
We would love to show you how your factory can benefit from using our software, save up to 20% on time and reduce waste by up to 15%! Join our 1-hour online demo to get a clear impression of how AlisQI could help you work smarter.