Time to ditch Excel! Smart Quality Control
Our smart Quality Control (QC) and Statistical Process Control (SPC) tell you where you stand, and where you're going. Bring your QC data alive and start to improve!
Powerful analytics for all your QC data
We all know how cumbersome Quality Control can become when the only tool you use is Excel.
AlisQI is the swiss army knife for Quality Control. Create as many forms and tables as you need to collect all your quality data in one simple to use system. Whether it is raw materials, process testing, final products, calibrations, waste water. Whatever. AlisQI will do the job.
With our Excel import templates, you can start analyzing your data in minutes.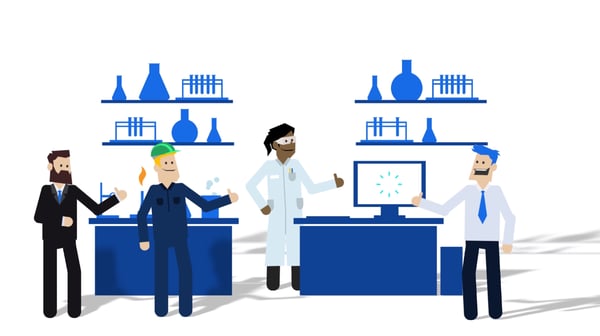 Learn from your data
With our Statistical Process Control software and built-in SPC toolkit, analytics, and reporting engine your data will come alive.
Never miss out on an off-spec measurement ever again. AlisQI will detect deviations and patterns in your data. Configure once, sit back and wait until AlisQI notifies you and your team.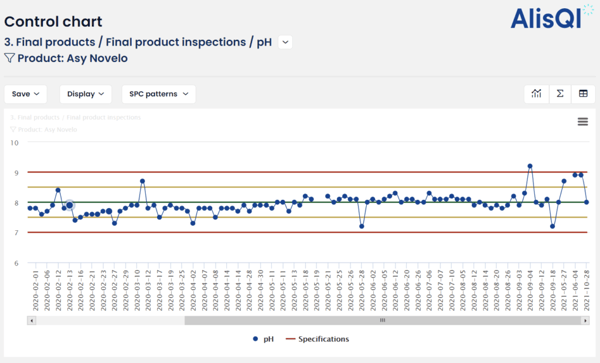 Create certificates of analysis in seconds
We see more and more manufacturing companies struggling with the increased demand for certificates. In AlisQI you create your CoA/CoC templates once, and generate and send the PDFs in a matter of seconds.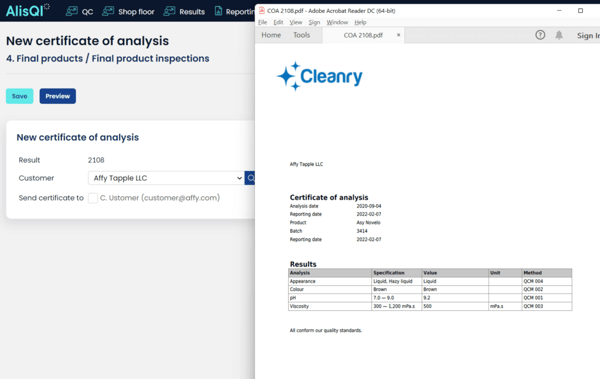 Maintain your own quality platform
Our quality management software is typically implemented and maintained by the end-user. Easily build your forms, workflows and dashboards. All analytics and reporting is built-in, so no need to reinvent the wheel.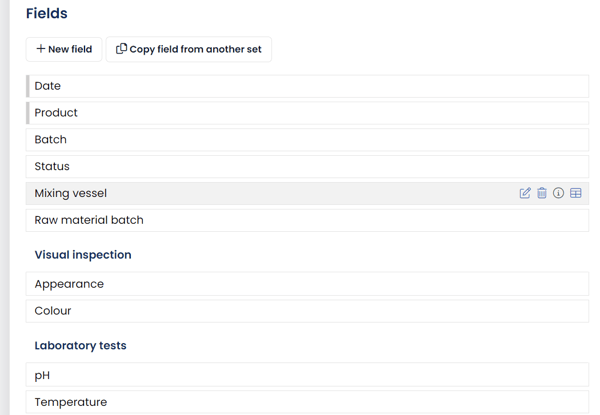 From shopfloor to lab to boardroom
We make your quality control omni-present. All data accessible for everyone at any time, on any device.
This will save lots of time, boost awareness and stimulate involvement. This is what we call Quality Intelligence.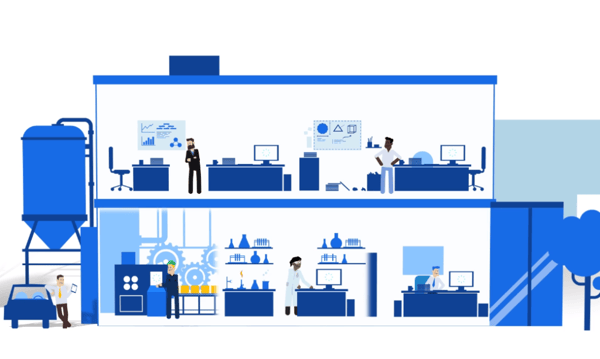 Data management
Specifications
Reporting & SPC
Certificates (CoA/CoC)
Calibrations
Workflow
System integration
Unlimited data management
Storage and archiving of all measurement data from laboratory & production
Easy filtering & searching
Audit trail (ISO 17025 compliant)
Add photos and attachments (raw data, reports, chromatogram etc.)
Excel import & export
Cloud LIMS with access from any mobile, tablet or computer with an internet connection
Specifications
Specification management
target value + double spec bandwidth (internal + external)
Automated specification checking
Non-conformity detection & (email) alarms
Specification evaluation + capability studies
Excel import & export
Integration with API
Reporting & Statistical Process Control
Statistics & trend analyses for all measurements
Comprehensive graphical reporting toolkit
Control chart rules (Shewhart + ​your own)
Capability studies (eg. cp/cpk)
SPC & Six Sigma toolkit
Histogram, x-bar + range chart, boxplot, correlation analysis, colour charts, sieve charts, …
Custom triggers & alerts
Certificates (CoA/CoC)
Certificate of analysis (C​oA)
Certificate of conformity (CoC)
Templates per customer & product
Generate PDFs quickly and send as email attachment
Import incoming CoAs
Calibrations
Instrument management
Instrument maintenance log, with attachments
Planning, triggers and alerts
Calibration calendar
Registration and reporting (incl. certificates)
Shewhart control charts
Workflow
Define your own workflows
Automated triggers and alerts
Custom alert types
Triggers in-app, by email or sms
System integration
Connect instruments and sensors
System integration (SAP, Oracle, AX/NAV, Exact, and many others)
Build your own integrations
API for master data + measurements
JSON over HTTPS
Webhooks
How to future-proof your Quality Management
Learn about Quality Management in the era of Smart Manufacturing and how you can future-proof your own Quality Management.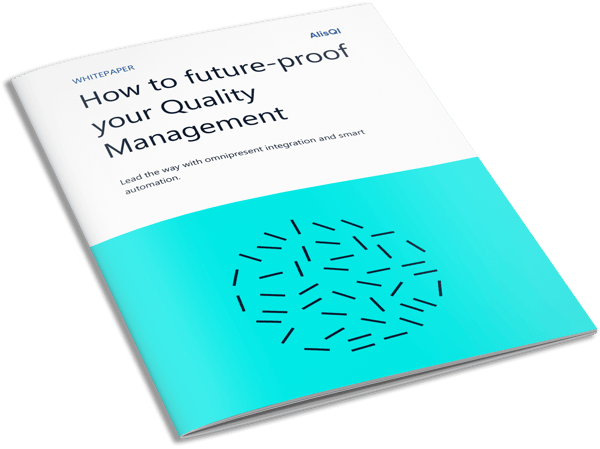 Smart quality platform for manufacturing
TOUCH
Quality manuals people actually use
Give operators access to documents when they need them. Simplify document management with clear flow charts and automated
version control.
TOUCH
Make EHS actionable and smart
Streamline all your incident and CAPA management processes. Define your own processes and forms, and let the system guide your team.


Let's plan a free demo!
We would love to show you how your factory can benefit from using our software, save up to 20% on time and reduce waste by up to 15%! Join our 1-hour online demo to get a clear impression of how AlisQI could help you work smarter.