eSignatures are becoming increasingly important across a wide range of industries. Historically relevant in the pharma industry, digital signatures are now a requirement in any industry that leverages QESH and QC forms. AlisQI has answered the call by adding a new eSignature feature to its application, enhancing its already impressive off-the-shelf value in compliance. We are proud to celebrate this important achievement and have our Senior Back-end Engineer Sam Junedi talk about the project.
Why eSignatures matter
In quality management, there are multiple scenarios in which you want people to formally sign off on records or documents, including but not limited to:
batch releases in which the QA department needs to sign off
Management of Change processes in which maintenance or production managers need to sign off
or machine maintenance, where process shift leaders need to formally confirm they accept the production line prior to restarting production.
In each of these cases, it is important to ensure that the person signing off on a process is actually the person defined as the signer according to a company's procedures. A compliant eSignature is only accepted after authenticating the user.
To ensure compliance and address this very pain point, AlisQI developed its new eSignature feature.
Why did we decide to add this new feature?
Sam: Manufacturers in traditionally non-regulated industries are experiencing an increase in compliance and governance requirements. This was also the case for one of our customers who asked whether we could add eSignatures and help them embed explicit and authorized approval in their business processes and workflows. With eSignatures – which validate one's identity, they can guarantee that the approval is trustworthy.
What were some of the challenges?
Sam: Generally, the project went very smoothly, and we experienced no technical challenges. It was my first project within the AlisQI development team, and I was introduced to a new architecture, a new code base, while soaking up all the information that was delivered. eSignatures are just one of the six new off-the-shelf compliance features that we are adding in this development cycle.
What about feedback? Did we hear anything back from our customers?
Sam: Absolutely, the customer who asked for this feature was very happy to see it implemented. And there were also other customers who just discovered the feature and immediately wanted to implement it. We're very happy to hear that the eSignature feature was well received and know that by making these changes we will help manufacturers improve process adherence, reduce the impact of audits, and seamlessly incorporate compliance requirements in their quality operations.
How was the collaboration within the team?
Sam: This was the first project in which I collaborated with AlisQI CTO, Jeroen. We had some very long peer-programming sessions and that is really helpful – you have four eyes looking at code. I saw the architecture of the project and got to see how it works. The communication was pretty straightforward, I got to ask my questions and was asked in turn if everything was well understood. There was a lot of patience and it felt safe to work in this team.
So, how do eSignatures work in AlisQI?
Sam: AlisQI projects are straightforward to implement because our software was developed with the end-user in mind. eSignature fields can be added to any Quality Control or QESH form via the form editor. A signature field is similar to all the other fields in the form and will be added as a new field type.
When entering data in the form, users can click on the signature field to express their intent to sign off a form (or part of it). This intent is visually confirmed. After submitting the result, the system knows that it needs to confirm the signer's identity, as one or more signature fields have been selected for intent to sign.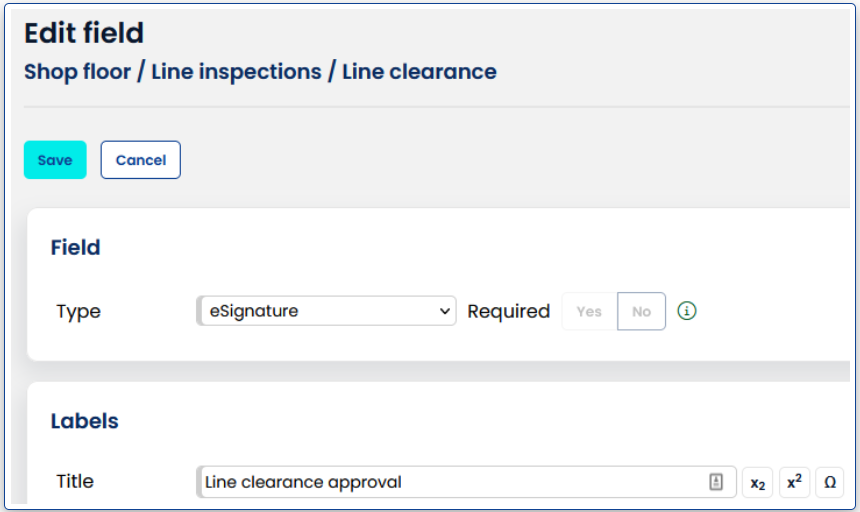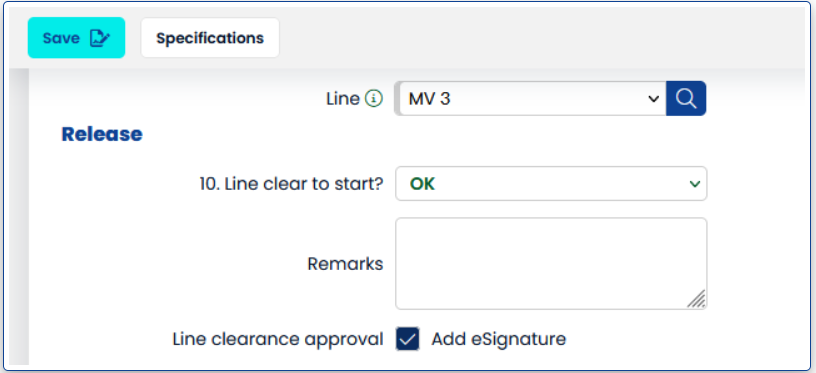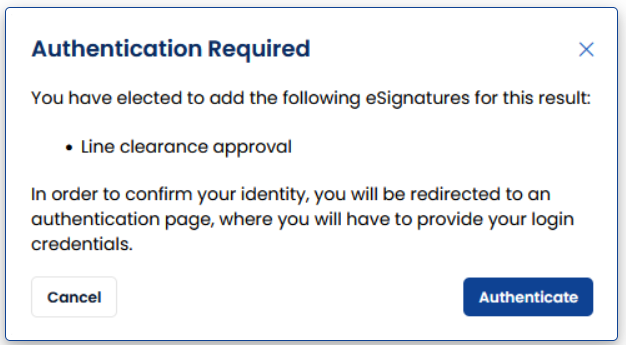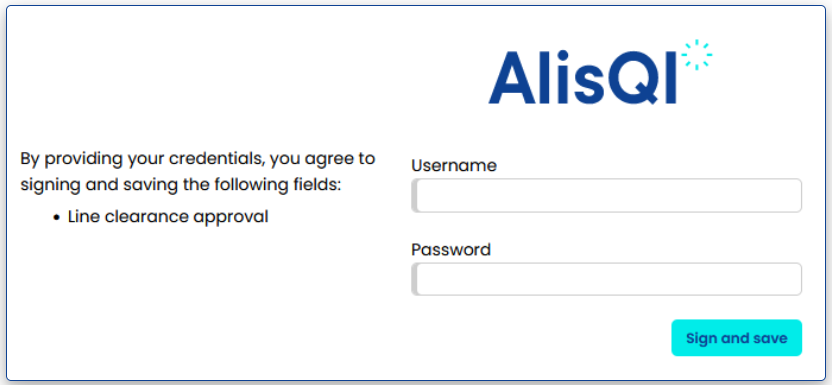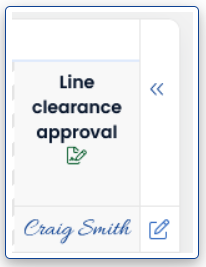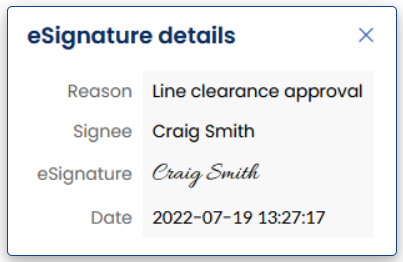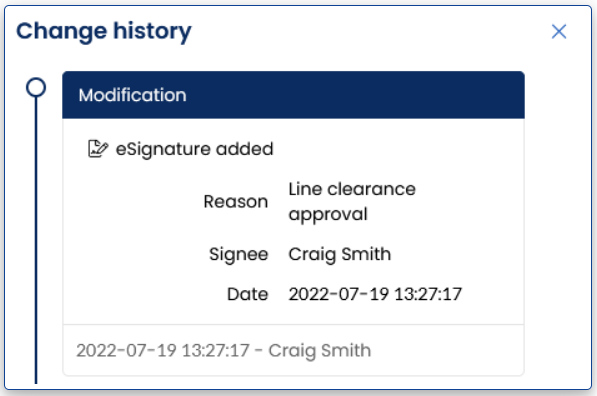 To validate the signer and confirm their identity, the system requests login details (username and password). This also works in a Single Sign On setup, where AlisQI uses an external authentication provider to validate the identities.
When the user's identity is confirmed, the result is stored, including their signature(s). Signatures cannot be reset or edited in future form operations; this is important from a compliance perspective.
Moreover, eSignature fields can be used in expressions and workflows, just as all the other field types. This enables users to embed signatures in bigger multi-step approval workflows, like batch release or management of change.
It's also possible to view when a particular signature field was completed, who was involved in the signing and when the signing was done.
The team at AlisQI is continuously working on new features and off the shelf compliance solutions to provide users with an out of the box compliance solution that delivers on performance while increasing ease of use. The eSignature feature is just another step in that direction. To learn more about AlisQI and see it in action, book a free, online demo.